Over the past few years we have had the pleasure of developing both a Boys' and Girls' Soccer Program that helps to teach children the benefits of teamwork and excercise.
The kids absolutely LOVE having their own soccer teams, enabling them to participate in practices once or twice per week at local schools. Vising teams will often put on soccer camps, teaching the children special skills through organizing drills and games. The Soccer Program seeks to not only promote health and teamwork, but also provides kids with an opportunity to grow in their faith as they participate in pre-game devotional time before each practice.
Learn more about our After-School Educational Programming.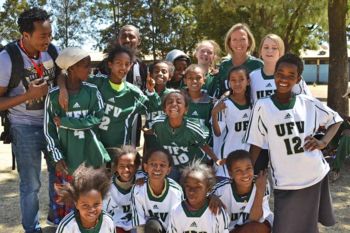 Stay Up-To-Date With Hope For Korah. Join our e-newsletter.