Located right in the heart of Korah, HFK's youth empowerment centre is a safe and supportive place that offers activities and programs to foster positive relationships, mentorship, physical and emotional health, leadership skills, and connection.These goals are met through the process of building strong and safe relationships with our youth while engaging in purposeful activities and programs. HFK's youth clubs, sports, trainings and academic supports are all designed to fill in gaps that might otherwise hinder children's ability to learn and reach their full potential.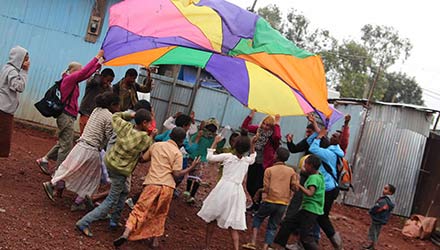 Youth Clubs & Activities
Clubs and other organized activities provide a safe space for children and youth to have fun, explore new interests, and develop long-lasting relationships with their peers and mentors.
Learn More
Stay Up-To-Date With Hope For Korah. Join our e-newsletter.