School of 5,000 has no access to water. Students had not washed their hands in two years.
Situated next to the trash dump, children from Abune Basilios School are from the poorest families in Korah. With over 5,000 students and 267 staff, we were shocked to find out they had not washed their hands in two years! Why? No water. Neither had their toilets been cleaned for two years!! Can you imagine? The sanitation was horrible. Teachers would not work there because of the stench.
Every day 20 support staff walked 1 km to the nearest water source and returned carrying 25 L of water on their backs. The school was gifted 9 cows for milk, but they required too much water and were about to be sold. Without water this school was struggling.
In February 2021, HFK responded to their need by trucking in 20,000 L of water every week, which months later increased to 60,000 L of water. Students began washing hands once a day and toilets were cleaned twice a week. The cows stayed and over 900 kindergartners drank milk! But the need is still much greater...
October 2021 Update - Due to covid restrictions lifting and increased school enrollment HFK is now trucking in 100,000 L per week. Wanting a sustainable solution to this problem, HFK has consulted water professionals and engineers who assessed the current situation, and it has been decided that a deep high-yield well is the best option to bring a long-term solution for this school!
Our goal is to build a well that will provide the school with a sustainable source of water for years to come. The plan is to build a deep well with a high yield pump and power generator in the spring/summer of 2022. The system will be setup to fill the 100,000 liter reservoir every other day to meet the needs of the students, staff and dairy cows. The school is also planning to allow access to the well water by neighboring residents.
Water can change this school and empower these children, but we need your help!
Video: Bringing Water to Abune Basilios School
At the time of filming, HFK was trucking in 20,000 L of water to this school. Presently HFK is bringing in 100,000 L per week. The need for a deep high-yield well is great and will bring a sustainable, long-term solution for this school!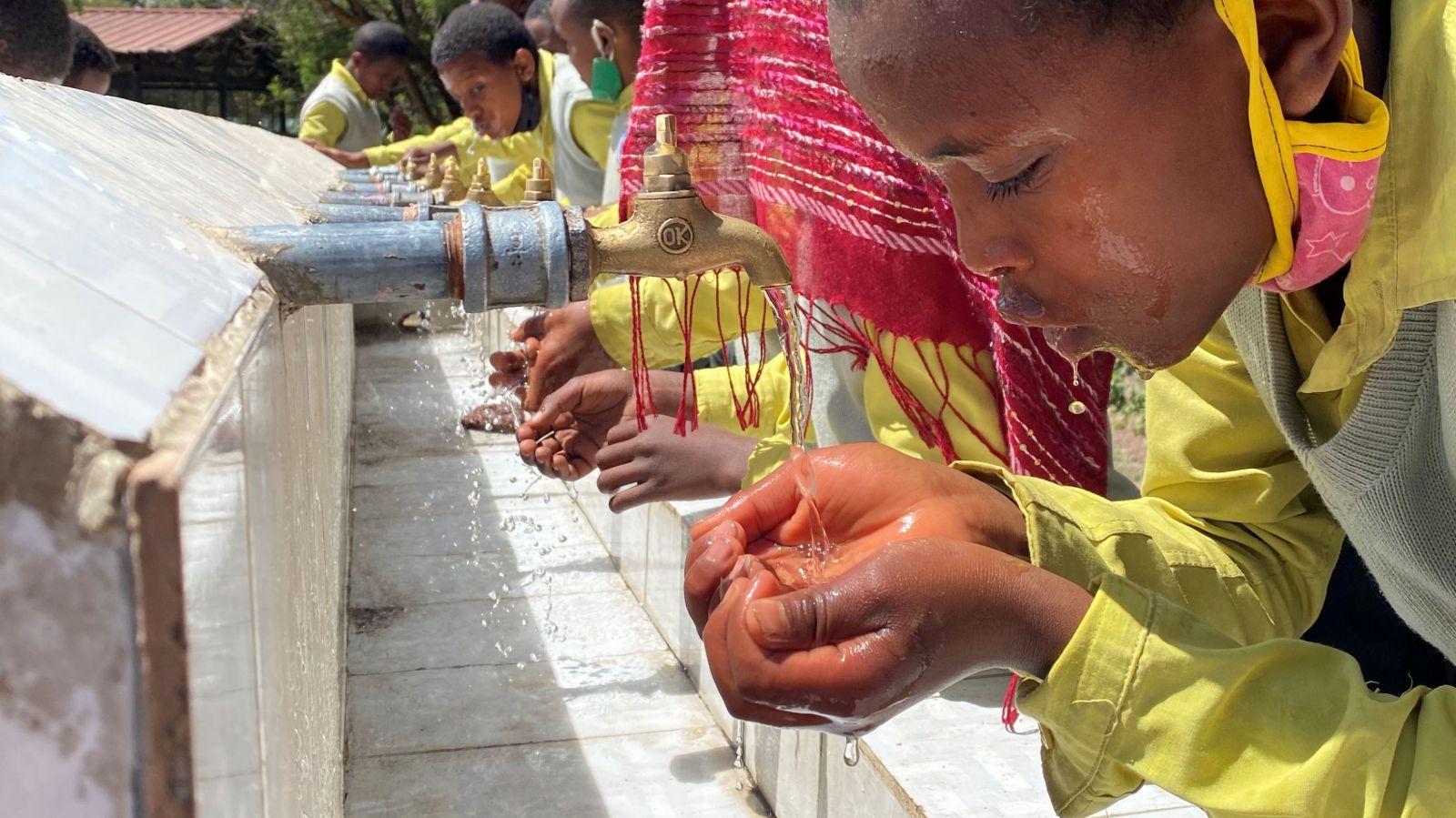 Stay Up-To-Date With Hope For Korah. Join our e-newsletter.