Hope for Korah
Breaking the cycle of extreme poverty and offering hope and a brighter future to the most vulnerable children and families living in Korah, Ethiopia. Hope for Korah provides holistic care to the entire family through education, physical, spiritual, psycho-social, and economic empowerment. We strive to keep families healthy and together, acting through the love and compassion of Christ so that each person can come to know their inherent worth, meet their full potential, live with dignity, and become self-reliant. Learn More.
An Evening for Korah
Thank you to everyone who joined us online or in-person on October 28th! If you were unable to attend, you can still watch the livestream program, hearing stories of hope and transformation from those living in Korah.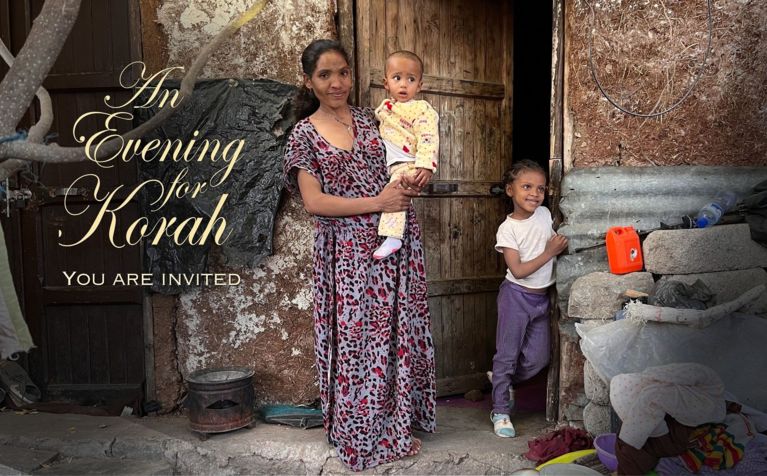 We invite you to join us in-person on December 9th, for An Evening for Korah in Montrose, PA.