Through HFK, young adults and older teens can apply for financial assistance to help them further their post-secondary education.
This is a critical programming area that is steadily growing as more and more of our HFK students graduate from high school and pursue different vocational opportunities. A young adult or teen who is interested in furthering their education must initially submit an application to HFK, indicating the area of study they would like to pursue. As part of the application process, the student will then receive one-to-one coaching to help them discern which educational path is most suitable to their individual interests, aptitude, and to their stream of study.
As HFK wants to encourage a sense of ownership in this process, students are also required to invest in their education by covering their one time entrance fees, and by volunteering with HFK for a certain number of hours beginning in grade 10 and continuing through their university studies or summer breaks.
Preparation for Post-Secondary Education
For our students, mentorship and guidance from HFK staff begins well before their post-secondary studies. HFK's youth and education programs provide a large variety of educational activities such as clubs, tutoring, and life skills training throughout students' elementary and highschool years.
Grade 10 is a crucial time for students in Ethiopia, as they must choose between two educational streams; social sciences or natural sciences. This choice will dictate the courses they complete in their remaining high school years, and will influence their future career and post-secondary options such as attending university, college, trades or vocational school. Therefore, our social workers begin providing mentorship and career coaching to our students starting early in their teen years to help them prepare for making such an important decision.
Available Support After Graduation
Once post-secondary students have completed their studies, they continue receiving coaching and mentorship support from our HFK social work team. Graduate students receive help with networking, building their resume, and with developing interview skills. HFK aims to provide young adults not only with education, but with the wrap-around supports that will ensure they are successful in finding life satisfaction and suitable employment.
Post-Secondary Sponsorship Options
All Post Secondary Sponsorships provide tuition fees, textbooks, supplies and materials, photocopying, transportation, graduation fees and post-graduation support.
Government University
This type of education is partially subsidized by the Ethiopian government and includes a highly competitive, high quality education.
Monthly Sponsorship fee: $55
Private College or University
This type of education includes a variety of different areas of study, including both the social and natural sciences. With less stringent entrance requirements, a higher number of students will attend this type of post-secondary education
Monthly Sponsorship fee: $115
Vocational or Trades School
This type of post-secondary education may take place at a college, university, or at a specialized trades school in a variety of program areas such as auto mechanics, woodworking, hairdressing, cooking and others. This sponsorship also covers any specialized tools, supplies, or safety gear that is required for completing the program.
Monthly Sponsorship fee: $100
Support Post-Secondary Education
Make a secure online donation or view our additional donations options.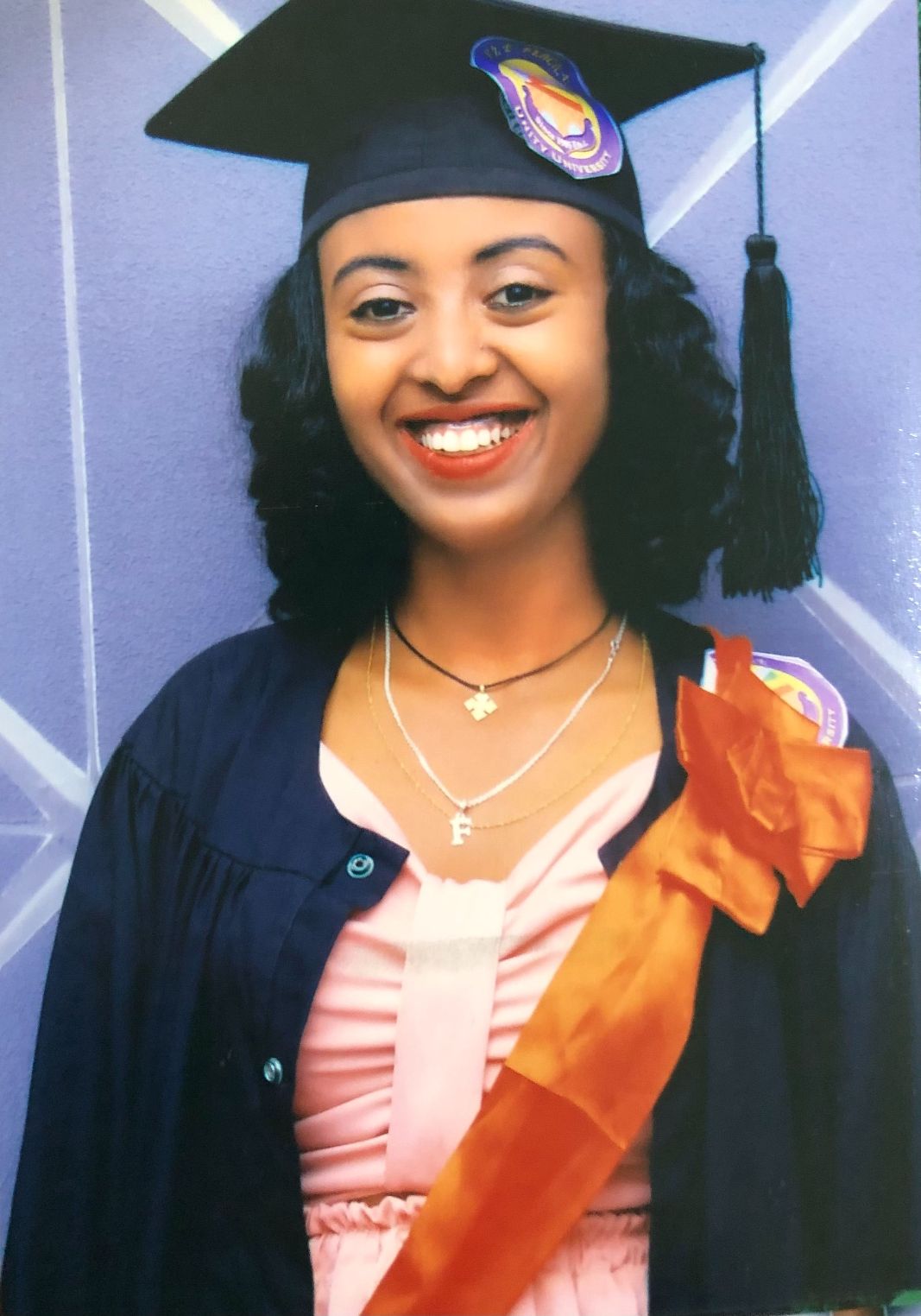 In June 2023 Fikirte earned a degree in Public Health and also passed her licensure exam, making her a licensed Public Health Officer (Physician's Assistant ) in Ethiopia.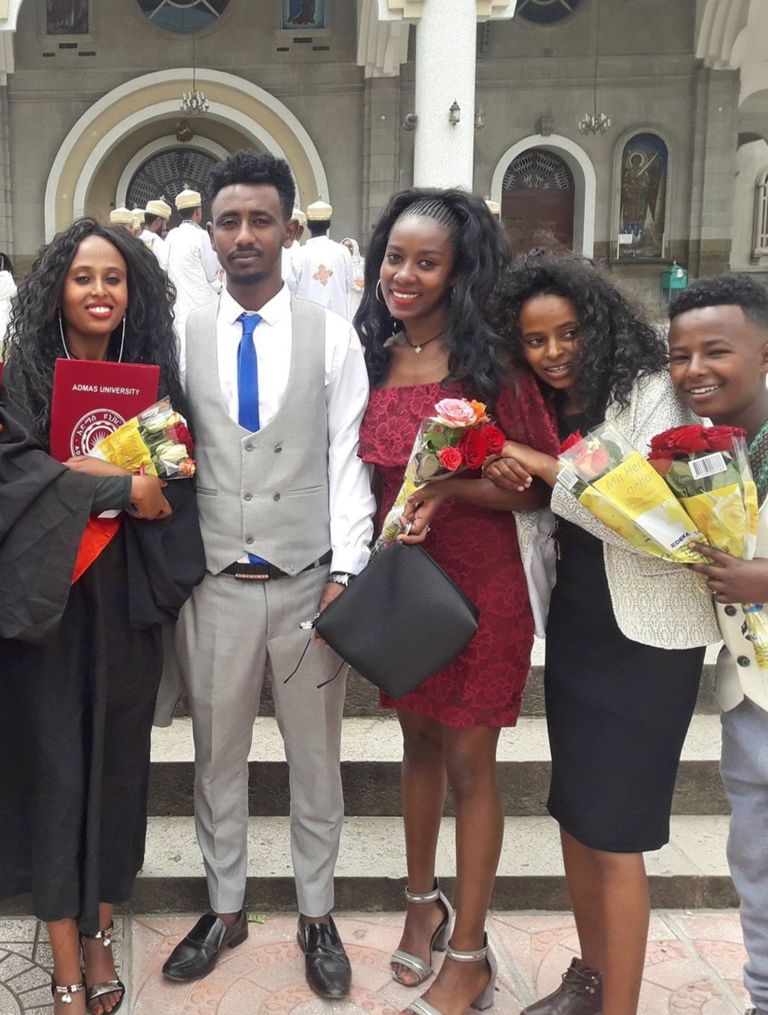 Celebrating Meseret's graduation from university, earning her degree in accounting.