HFK believes in equipping youth with holistic skills that will influence and empower them throughout their development and into adulthood.
TRAINING: Through life skills training, mentorship, and leadership training, youth have the opportunity to learn essential skills for problem solving, healthy relationship development, stress and time management, and goal setting.
COUNSELLING: Individual and group counselling is available to help youth and their families build their social and emotional skills to navigate the many complex challenges of living in poverty.
TRAUMA IMPACT: Program staff provide education to help children and youth understand the impact of trauma in their family and to learn healthy skills for coping with the impact of traumatic experiences.
EQUIPPING PARENTS: Because we believe in equipping families as a whole to become healthier, we also provide parenting skills training.
SPIRITUAL GROWTH: Most HFK programs have a spiritual component, and our partnership with Young Life also provides an engaging opportunity for spiritual growth and mentorship.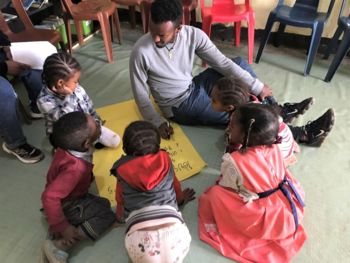 Stay Up-To-Date With Hope For Korah. Join our e-newsletter.