Income Generation is key in breaking the cycle of poverty. Shortly after becoming enrolled into HFK's Family Empowerment program, women are given the opportunity to learn new skills and build community with other program participants. This time together provides a place of reprieve from the 'survival mode' they have lived in. It is also a healing space where women can build self-esteem and grow in confidence. Up to now, few have dared to dream about their future or considered their God-given abilities and the valuable resources they already have within themselves.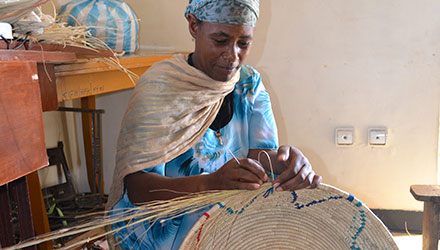 Skill Building & Artisanship
This program provides men and women with the opportunity to learn valuable employment and life skills as they receive training in areas such as sewing, weaving, rug making and more.
Learn More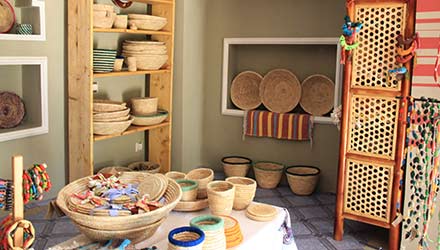 HFK Store
The HFK store displays and sells many of the hand-made artisan products created by Korah community members. A HFK store is located within Korah for visitors and short-term teams along with a North American location in Abbotsford, BC
Learn More
Stay Up-To-Date With Hope For Korah. Join our e-newsletter.